Unlocking Success with MYOB Software: How Small Businesses Can Streamline Finances for Growth and Prosperity.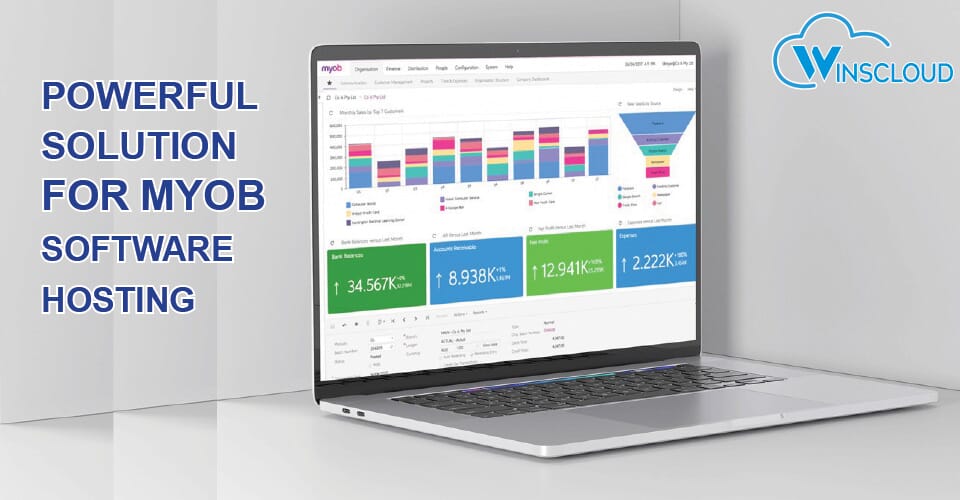 MYOB is a cloud accounting software for emerging organizations caters to their requirement for a reliable system. MYOB is not popular like other setups such as QuickBooks or Sages and gets its uniquenesswith itsadvent-grades tools which are deemed to the be the best utilities for small businesses. According to experts MYOB is the most user-friendly platform for beginning enterprises till date. Apart from other functionalities it does provide some of the incredible features such as Process Payroll Assistant, flow-chart navigation graphic, and an also has its own Android and iOS app known as MYOB OnTheGo. With fast and efficient cloud hosting solution WinsCloud empowering the MYOB with unlimited capabilities. The best is the access to data which can be done from any corner of the globe through any device connected to the internet. We have definitive solutions for every MYOB version and this is possible due to our team of experts.
Advantages of WinsCloud Myob Hosting Solutions
MYOB hosting: Simplify finances, access anywhere, anytime, for peace of mind
Streamlined Accounting
MYOB simplifies financial management by providing tools for bookkeeping, invoicing, and expense tracking, making it easier to keep accurate financial records.
Scalability
MYOB software can accommodate the growth of your business. As your operations expand, you can add more features and users to meet your evolving needs.
Inventory Management
For businesses with inventory, MYOB helps manage stock levels, track sales, and reorder products when needed, minimizing stockouts and overstock situations.
99.99% uptime
With regularly available servers, you can work on your finances without any service breakdown.
Reliable Services
The cloud hosting services offered by Winscloud are SSAE-18 Type II (SOC-2) certified safe, for using maximum security on its servers.
Backup & Recovery
We have automated data backup and recovery option to prevent any accidental data loss and for deleted files.