Dive into Efficiency with Fishbowl Software: Streamlining Inventory Management for Businesses with Precision and Ease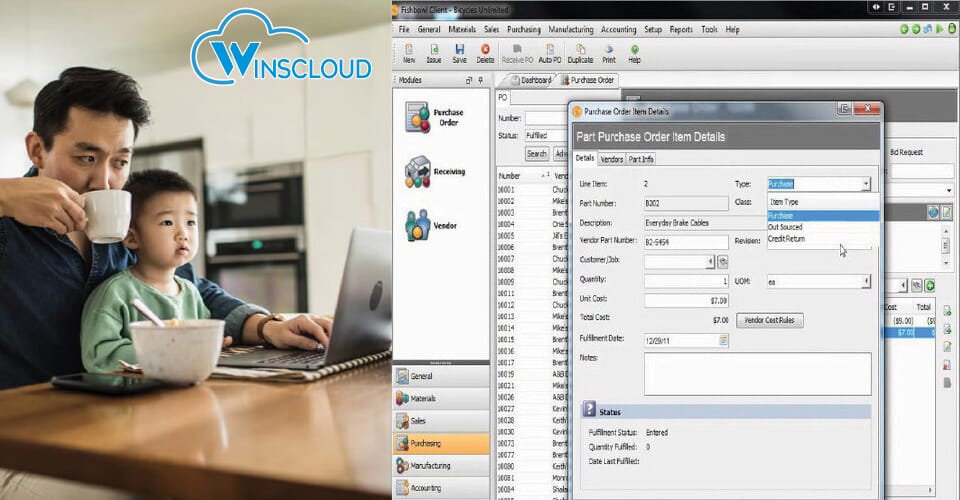 If you are a vast manufacturing unit or a warehouse admin then you must use the Fishbowl inventory management platform. The software contains the best tools and features to automate the entire manufacturing process and make it more efficient and effective by reducing those old-school address and inventory related issues.Fishbowl empowers your team with many robust features such as material billing, orders of work, etc. It also allows you to keep check of multiple components in one go. Warehouse operations such as packing, picking, and shipping of products are upgraded. This platform offers you with oodles of tools to monitor your KPIs and thus manage resources. It can be united with the QuickBooks for a seamless inventory management.
With Winscloud you can combine your Fishbowl system with our cloud computing technology. With online hosting, the system gets capable of doing limitless functionalities from any corner of the world at any instant of time. Our competitive prices will your supply chain cost and automate your inventory and warehousing management in the most efficient and effective manner.
Best Features of Fishbowl Hosting with Winscloud
Fishbowl hosting: Simplify finances, access anywhere, anytime, for peace of mind
Inventory Tracking
Fishbowl provides real-time tracking of inventory levels, helping businesses monitor stock levels, manage reorder points, and prevent stockouts or overstock situations.
Scalability
MYOB software can accommodate the growth of your business. As your operations expand, you can add more features and users to meet your evolving needs.
Inventory Management
For businesses with inventory, MYOB helps manage stock levels, track sales, and reorder products when needed, minimizing stockouts and overstock situations.
99.99% uptime
With regularly available servers, you can work on your finances without any service breakdown.
Reliable Services
The cloud hosting services offered by Winscloud are SSAE-18 Type II (SOC-2) certified safe, for using maximum security on its servers.
Backup & Recovery
We have automated data backup and recovery option to prevent any accidental data loss and for deleted files.