Unlocking Efficiency and Collaboration: How Doc-It Desktop Hosting Streamlines Document Management for Businesses.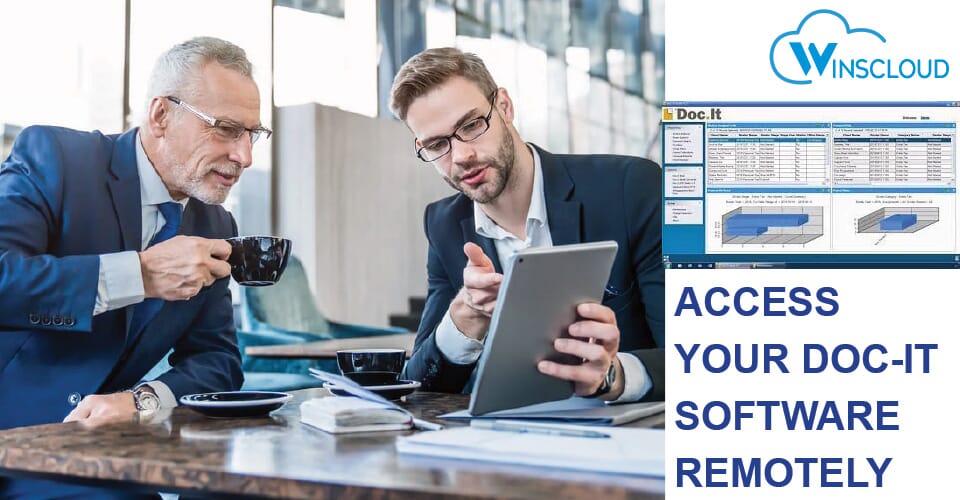 Doc-it is a workflow and document management system for accounting companies and other small mid-sized organizations. This platform helps the firms to get a cost-effective yet secured solution for managing the data. The Doc.it suites use a 4-step process including gather, process, store, and deliver in each document lifecyclefor organizing your confidential files and data.
WinsCloud is a reliable cloud hosting company which offer an advanced solution to small enterprises at every step with fast and efficient systems. Doc-it hosting allows CPAs and organizations to get an accurate tax return filing. Hosted by us youcanharness toits full potential by using it from anywhere at any time via any device connected to the internet. Apart from all the features, our systems are protected by SSL, firewall, synchronous replication. Due to our industry standard security measures, we are SAS 70 and SSAE 18 certified by independent authorities.
Benefits of WinsCloud Doc-it Hosting
Doc-IT hosting: Simplify finances, access anywhere, anytime, for peace of mind
Inventory Tracking
Fishbowl provides real-time tracking of inventory levels, helping businesses monitor stock levels, manage reorder points, and prevent stockouts or overstock situations.
Scalability
MYOB software can accommodate the growth of your business. As your operations expand, you can add more features and users to meet your evolving needs.
Inventory Management
For businesses with inventory, MYOB helps manage stock levels, track sales, and reorder products when needed, minimizing stockouts and overstock situations.
99.99% uptime
With regularly available servers, you can work on your finances without any service breakdown.
Reliable Services
The cloud hosting services offered by Winscloud are SSAE-18 Type II (SOC-2) certified safe, for using maximum security on its servers.
Backup & Recovery
We have automated data backup and recovery option to prevent any accidental data loss and for deleted files.